OpenPath Security Systems Authorized Dealer

For over a decade iS3 has been the go to partner in Atlanta and surrounding areas for all things Access Control, you can count on our team to provide best in class installation and ongoing support for your Openpath systems.
OpenPath Access Control System
Openpath Access Control Systems redefine security with innovative, user-friendly technology that integrates seamlessly into modern environments. Known for mobile-enabled, touchless entry and cloud-based management, Openpath provides secure, scalable, and efficient access solutions for a diverse range of facilities. Its state-of-the-art system ensures convenience and robust security, setting a new standard in access control.

Openpath Features
Enhanced Security Features
User Convenience and Integration
Openpath Features
Streamlined Access Management: Openpath simplifies building access control with user-friendly software and mobile technology, making user and site management more efficient.
Remote Control and Safety: Manage Openpath access systems from anywhere, with capabilities to lock or unlock doors remotely and initiate sitewide lockdowns.
Versatile Credential Compatibility: Openpath's system supports a range of credentials, including encrypted cards, fobs, and keyless mobile options, for comprehensive access security.
Enhanced Security Features
End-to-End Encryption: Openpath ensures top-tier security with end-to-end encryption, safeguarding data and access points against breaches.
Real-Time Monitoring: Stay informed with Openpath's real-time monitoring capabilities, offering instant updates on access events and anomalies.
Customizable Access Levels: Tailor access permissions with Openpath, providing customized security levels for different user groups or areas.
User Convenience and Integration
Touchless Entry System: Openpath's touchless entry enhances user convenience and hygiene, enabling access with just a wave of the hand.
Seamless Integration: Easily integrate Openpath with existing security systems, elevators and other IoT devices for a unified management experience.
Cloud-Based Scalability: Openpath's cloud-based architecture allows for effortless scaling, adapting to the growing needs of your organization.
Interested in getting a quote or demo of Openpath?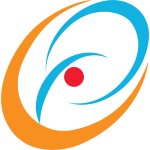 Want to see a quick demo of openpath?
Click on one of the following demo videos to learn more about the Openpath Access Control
Openpath Introduction Demo
Openpath Video Intercom Reader
OpenPath Case Study
OpenPath Access Control, Modern Entry Solutions For todays enterprise.

OpenPath is the go to Access Control solution for many companies, small and large. Take your Access Control system to the cloud and manage all your sites remotely.
Integration with Camera Systems
Enhanced Security Monitoring: Integrating Openpath with camera systems allows for synchronized video footage with access events, bolstering security.
Incident Verification: Quickly verify and respond to incidents by correlating access data with real-time video, enhancing situational awareness.
Streamlined Operations: Combining Openpath with camera systems simplifies security operations, offering a unified platform for monitoring and control.

Mobile App Accessibility
User-Friendly Interface:
Openpath's mobile app features an intuitive interface, making access control management straightforward and accessible.
Remote Access Management: Manage access permissions and view entry logs on-the-go, ensuring control is always at your fingertips.
Instant Notifications: Receive real-time alerts for access events, ensuring you're always informed about the security status of your premises.
OpenPath Guest Pass Feature
Easy Guest Access Creation: Quickly generate and share guest passes with Openpath, enhancing visitor management and convenience.
Time-Limited Access: Set specific durations for guest passes, ensuring they expire automatically, enhancing security and control.
Seamless Visitor Experience: Guest passes allow for a smooth, hassle-free visitor experience, reflecting positively on your organization's professionalism.