Rhombus Security Cameras
Rhombus emerged in 2016 as a trailblazing company, leading the way in developing cloud-based physical security solutions for businesses
Rhombus Camera Systems: An Overview
Rhombus doesn't just provide ordinary cameras; it delivers cutting-edge AI-powered security cameras and intelligent sensors that redefine the concept of surveillance. These state-of-the-art IoT devices work in perfect harmony, offering customers a level of insight into their previously unparalleled environments.
However, Rhombus goes beyond mere hardware; it's a seamlessly integratable platform that enhances your existing security infrastructure to maximize your product investments. Explore the integration Kisi has already established with Rhombus through this link, and witness the future of security technology in action.

Rhombus Security Camera Systems: Top 5 Picks

Rhombus 100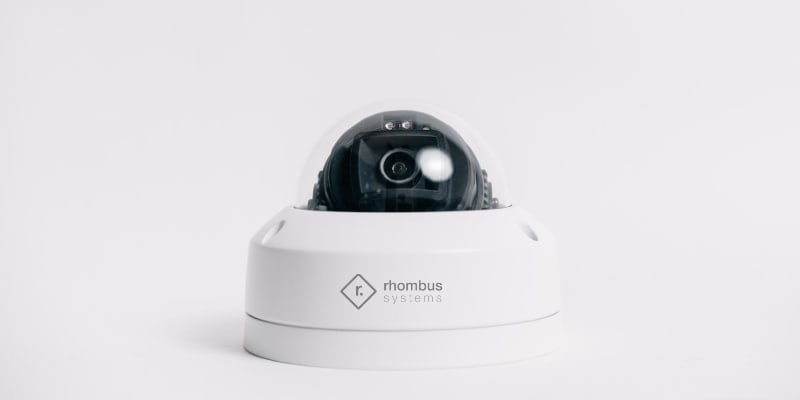 The Rhombus R100 camera sets a new standard for performance. Boasting a 2MP image sensor with an expansive 96-degree field of view, this camera precisely captures every detail. Its robust, all-weather construction ensures suitability for both indoor and outdoor installations, providing reliable coverage in any environment.
As with all Rhombus cameras, the R100 is infused with cutting-edge AI technology. This intelligent feature continuously monitors events, promptly sending real-time alerts to your connected devices, ensuring you stay informed and in control at all times. Elevate your surveillance game with the Rhombus R100, where affordability meets exceptional performance.
Rhombus R500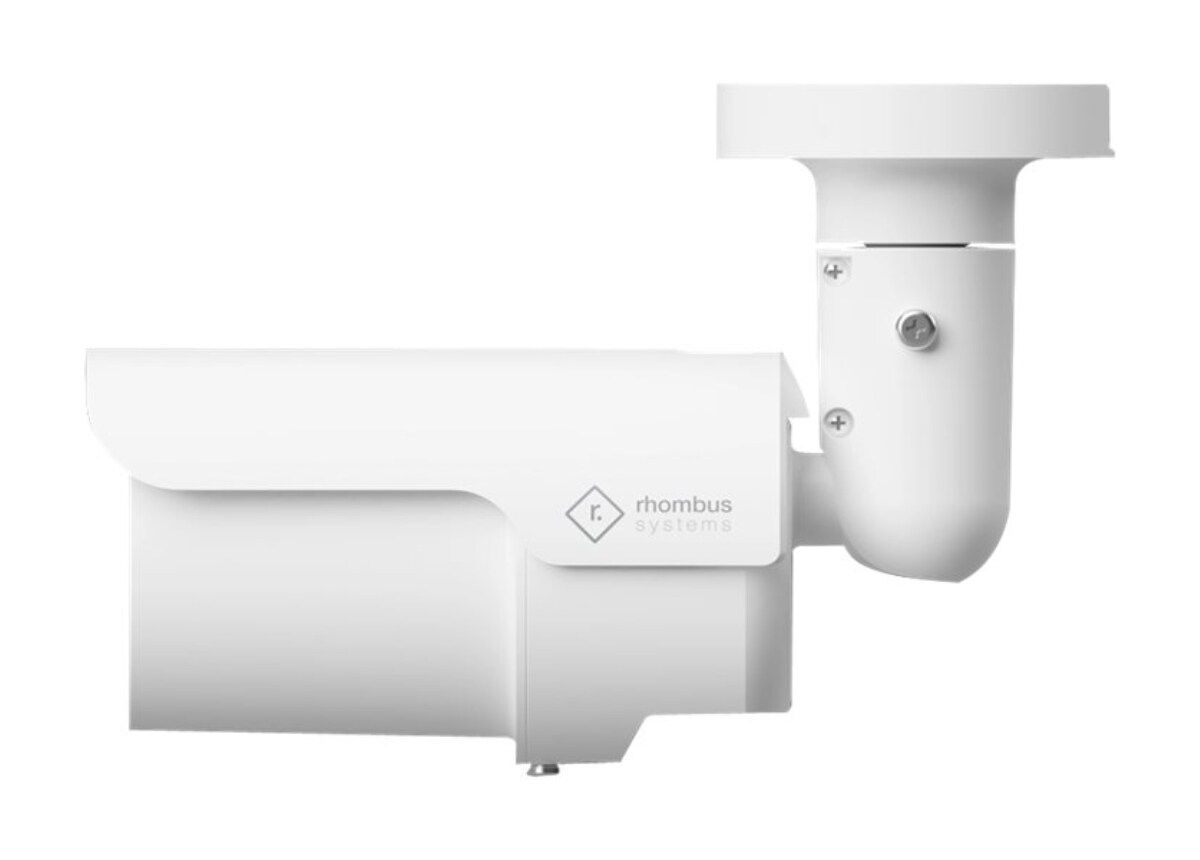 The Rhombus R500 stands as a testament to cutting-edge surveillance technology. Designed for indoor and outdoor use, this high-performance network surveillance camera delivers stunning clarity with its 8MP 4K resolution. Equipped with LAN 10/100 connectivity and TAA compliance, it ensures a seamless and secure connection to your network.
The R500 offers vivid, full-color capture in both day and night conditions, thanks to its exceptional color imaging capabilities. With a resolution of 3840 x 2160 and a vari-focal lens, every detail is impeccably preserved. Power over Ethernet (PoE) further simplifies installation, making it an ideal choice for those seeking top-tier security solutions. Discover the complete potential of surveillance with the Rhombus R500, where precision meets peace of mind. View all its features and capabilities now.
Rhombus R2-180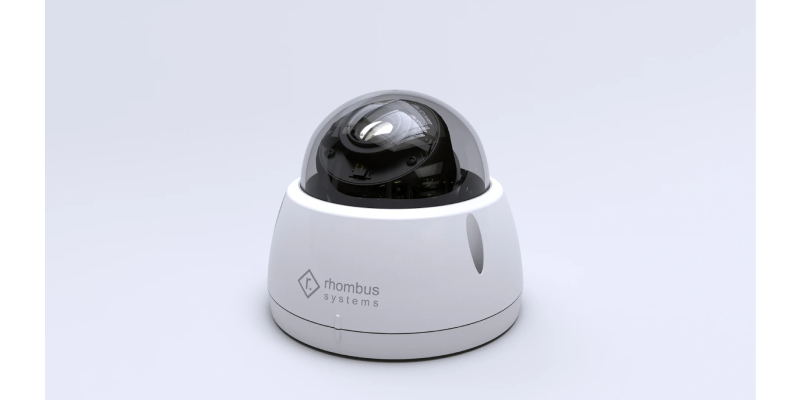 The Rhombus R2-180 reimagines surveillance with its expansive 180° panoramic view, elegantly encapsulated in a compact mini-dome form factor. Driven by a powerful quad-core processor, this remarkable camera boasts full HD recording capabilities, enabling you to capture every detail in stunning clarity. With an impressive 180 days of on-camera storage, your data is secure and accessible when you need it most.
What truly sets the R2-180 apart is its advanced edge processing, facilitating intelligent object recognition for enhanced security. Equipped with infrared night vision and engineered with a weatherproof design, this camera is a versatile solution suited for any environment. Experience a new era of surveillance technology with the Rhombus R2-180, where panoramic views meet cutting-edge performance.
Rhombus R170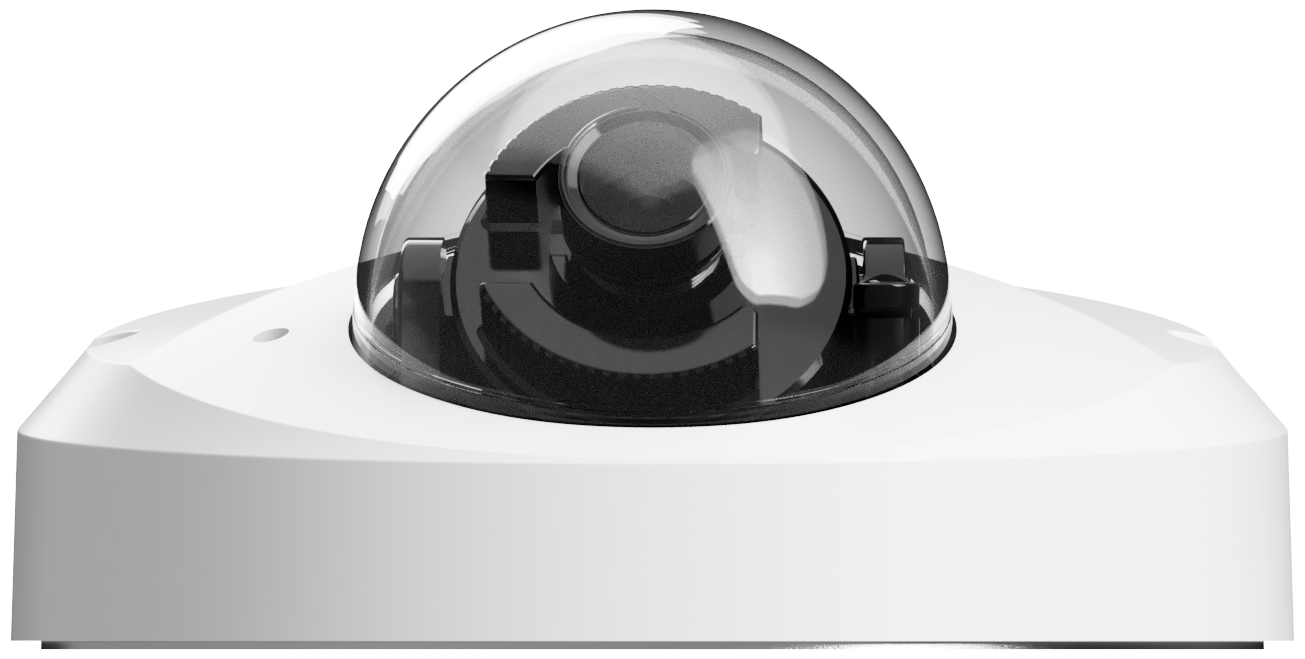 Next, the Rhombus R170 is your gateway to exceptional surveillance, offering a remarkable 5MP sensor with a resolution of 2592 x 1944 pixels. With an aperture of F/2.0, it captures crisp, clear images even in challenging lighting conditions. The camera's versatility shines through its pan, tilt, and zoom capabilities, supporting up to 2X digital PTZ for precise coverage. eaturing a wide field of view, the R170 offers a diagonal FoV of 132°, a horizontal FoV of 108°, and a vertical FoV of 76°, ensuring comprehensive monitoring. Its 2.8mm focal length further enhances image clarity. Compact in size, with dimensions of 105mm x 52mm, and lightweight at 0.19kg, the R170 blends seamlessly into any environment.
The R170 doesn't just capture exceptional footage; it also provides flexible onboard storage options, with capacities ranging from 128GB for 20 days to 1TB for 180 days. Connecting to your network is a breeze with its 10/100Mbps Ethernet support and Power-Over-Ethernet compatibility, allowing for effortless one-cable installation. With a maximum power consumption of 4.8 watts, it's energy-efficient.
Designed to withstand various conditions, the R170 operates reliably in temperatures ranging from -30˚ to 55˚ C (-22˚ to 131˚ F) and humidity levels between 10% and 90% RH. Elevate your surveillance game with the Rhombus R170, where precision, clarity, and versatility meet to provide unparalleled security solutions.
Rhombus R360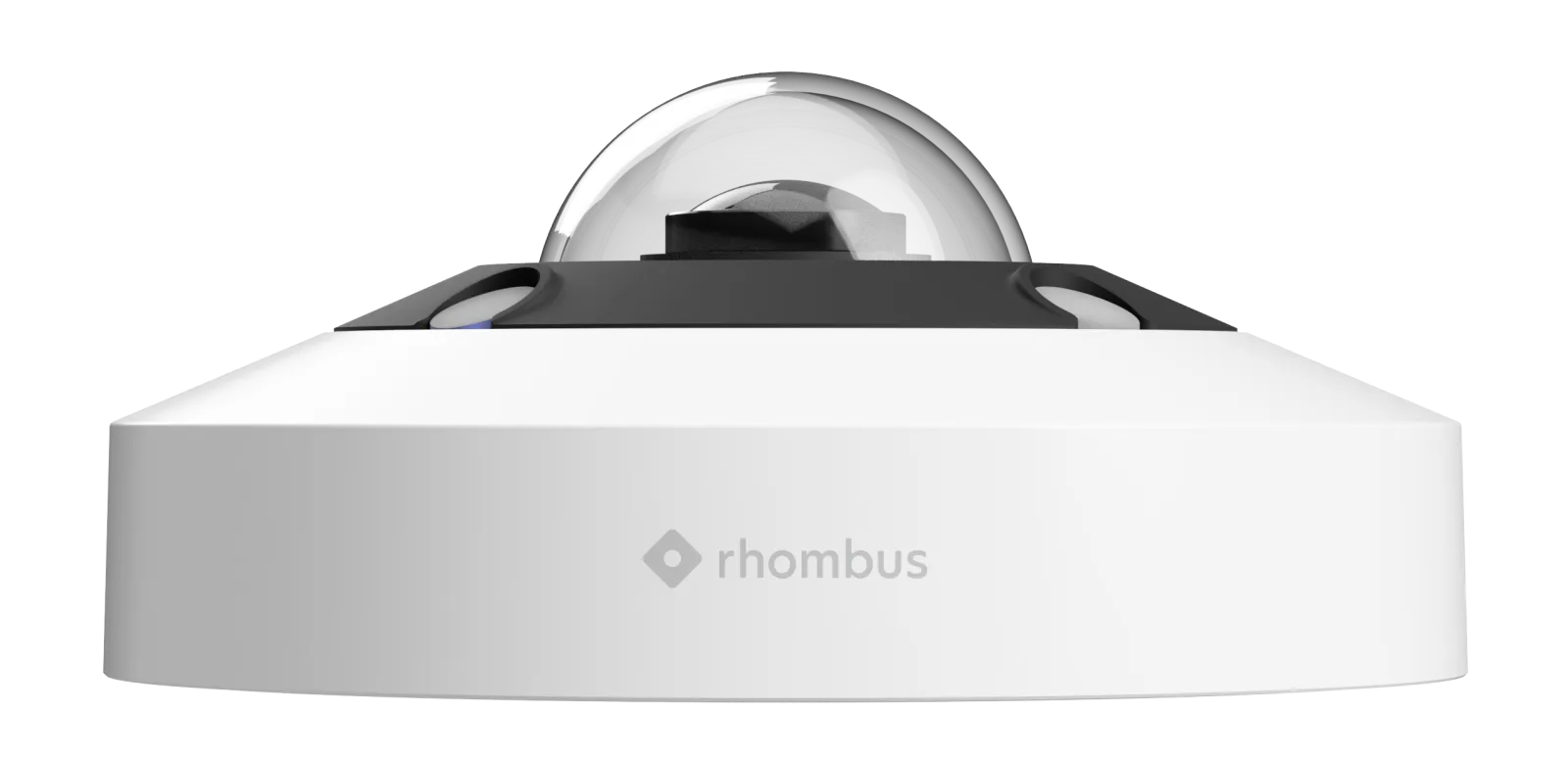 The Rhombus R360 redefines surveillance with its outstanding features. Equipped with a powerful 12MP Progressive CMOS sensor, it offers exceptional resolution that leaves nothing to chance. Its F/2.8 aperture ensures top-notch image quality, even in challenging lighting conditions.
The R360 boasts impressive pan, tilt, and zoom capabilities, supporting up to 2X digital PTZ for precise monitoring. Its immersive 180° diagonal, horizontal, and vertical field of view truly sets it apart, providing unparalleled coverage. Its unique focal length offers a live, real-time dewarping experience, ensuring no detail goes unnoticed.
Compact and unobtrusive, the R360 measures 130mm x 58mm and weighs 0.57kg. It's built to withstand the elements with an IP66 weather resistance rating and IK10 impact resistance, ensuring durability in challenging environments.
Rhombus Cameras Pricing
Rhombus cameras usually cost upwards of $1,499 retail and offer remarkable value in the market, considering that you're not just acquiring a camera but a highly effective integrated security system. The R100, an excellent entry point, starts at an affordable range of $200-300, depending on the reseller, while the R2 standard begins at $499. Stepping up to the premium tier, the R2-180 begins at $899, and both the R360 and R400 are competitively priced at $1,199.
In addition to these base prices, you may need to factor in the cost of cloud storage and potentially other hardware components, depending on your specific security needs. Rhombus offers an exceptional balance of affordability and performance, making it a smart choice for those seeking robust surveillance solutions without breaking the bank.
What Types of Businesses would a Rhombus be Best for?
Rhombus camera systems can be a valuable asset for a wide range of businesses and industries due to their versatility and advanced features. Here are some types of businesses and environments where Rhombus camera systems are well-suited:

In retail spaces, cameras help store owners gain insights into customer traffic patterns, prevent shoplifting and theft, and ensure safety for both shoppers and staff.
For office buildings and spaces, camera systems assist with monitoring access control, securing equipment, and protecting employees. Features like remote access allow building managers to view security footage from anywhere.
Warehouse and logistics managers leverage camera systems to track inventory levels, prevent cargo theft, and ensure efficient operations. The video footage provides verifiable records of warehouse activities.
In restaurants, camera systems enhance customer service by allowing staff to unobtrusively monitor dining areas. The cameras also aid restaurants in ensuring the safety and security of their guests.
At schools and educational institutions, camera systems help secure hallways, common areas, and entry points. School administrators can monitor these high-risk areas and protect students and faculty from threats.
Healthcare facilities use camera systems to control access to sensitive areas such as pharmacies, while also safeguarding patients. Strict privacy protections are maintained for patient areas.
The benefits of camera systems extend to manufacturing facilities, construction sites, banks, government buildings, transportation hubs, and residential communities. The common thread is enhanced security, oversight, and peace of mind. As this overview illustrates, camera systems like Rhombus provide a versatile technology solution suitable for diverse industries and spaces.